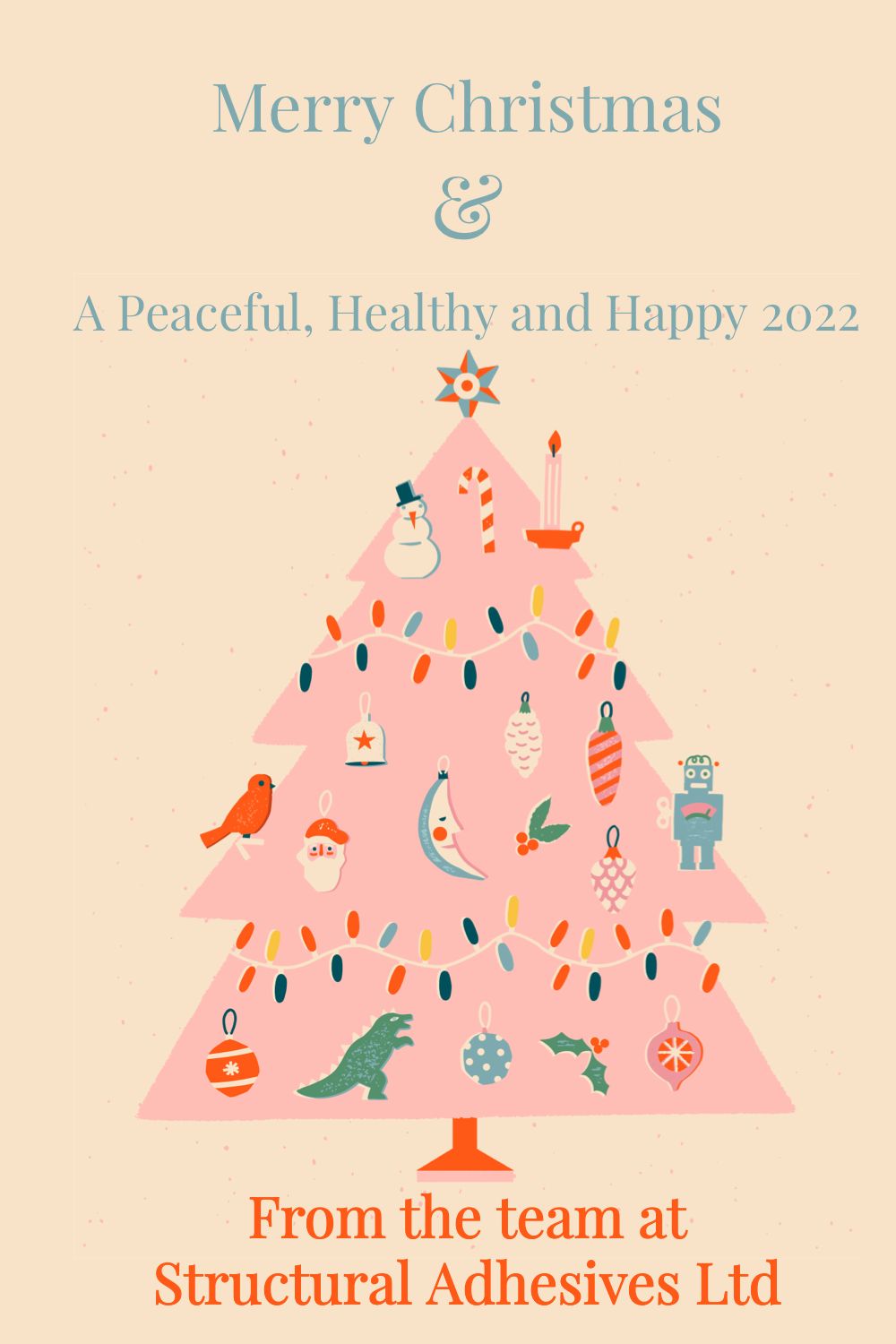 It's a wrap…well almost! As we come to the end of a rollercoaster of a year, we wanted to thank you all for sticking with us…. literally. There's been some monumental achievements for the team at Structural Adhesives Ltd and some harsh lessons learnt this year too…. home schooling is not for home, we have had a love/hate relationship with Zoom & Teams but really couldn't be without it, and like many of you we have bought a pandemic purchase which is now stuck under the stairs!
However, we have loved that, for us 2021 resulted in the recent patent publication, the awards for Innovation and Excellence and the bonding (no more puns I hear you say!) with some amazing Universities and likeminded innovative driven businesses. Let's not forget the building of our new Research and Development Laboratory which is well underway, as well as the amazing work we have been doing and continue to do with young women and men in the field of STEM. This is part of our bigger picture for 2022, as is our sustainability drive and push for greener adhesive products.
Of course, none of any of this would be achievable without the support of our valued clients, suppliers and of course the TEAM here at Structural Adhesives Ltd.
We wish you all a very Merry Christmas and let's hope for a brighter 2022.
Best wishes.